Up we go, step by step (Pointti)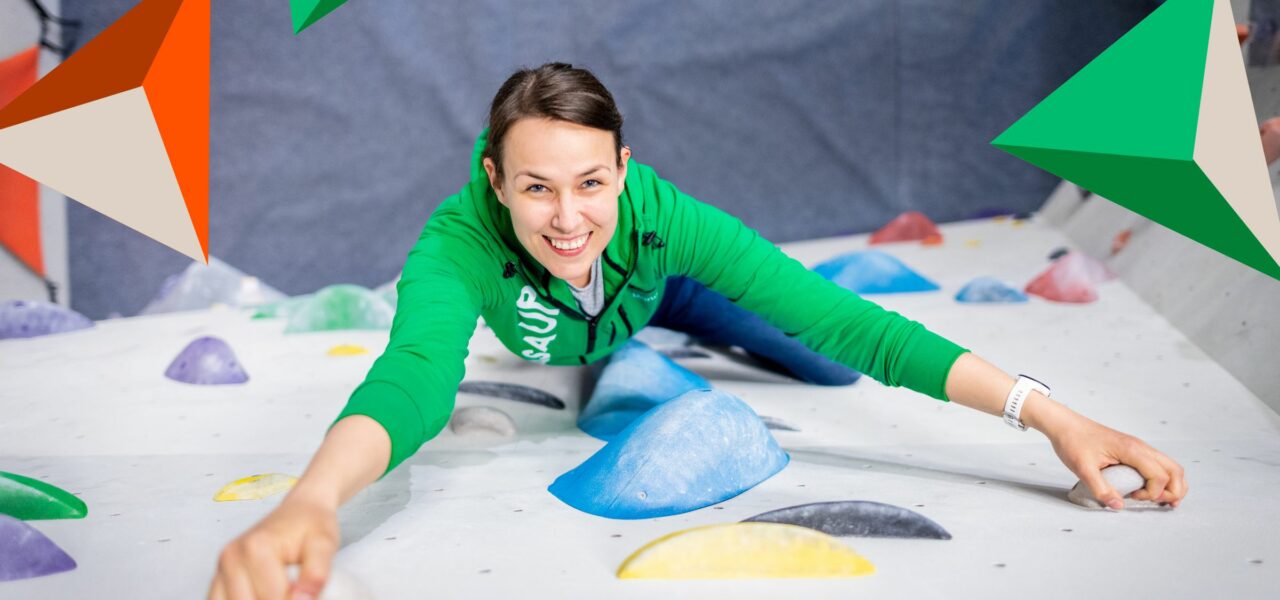 The article has been implemented as a commercial collaboration by Pointti, I-media: https://pointti.fi/teema/kiipeily/ (in Finnish)
Text: Hanna Hattar
Photos: Jenna Koivisto
"What would we do today?". Sounds familiar? Summer vacation has begun, and families are looking for things to do. If the weather happens to be rainy, the more acute the scarcity is from activities. Sports center Wasa Up in Vaasa offers challenges and inspire you to exercise, maybe even the adults in the family. And also a roof over your head, if it's raining outside.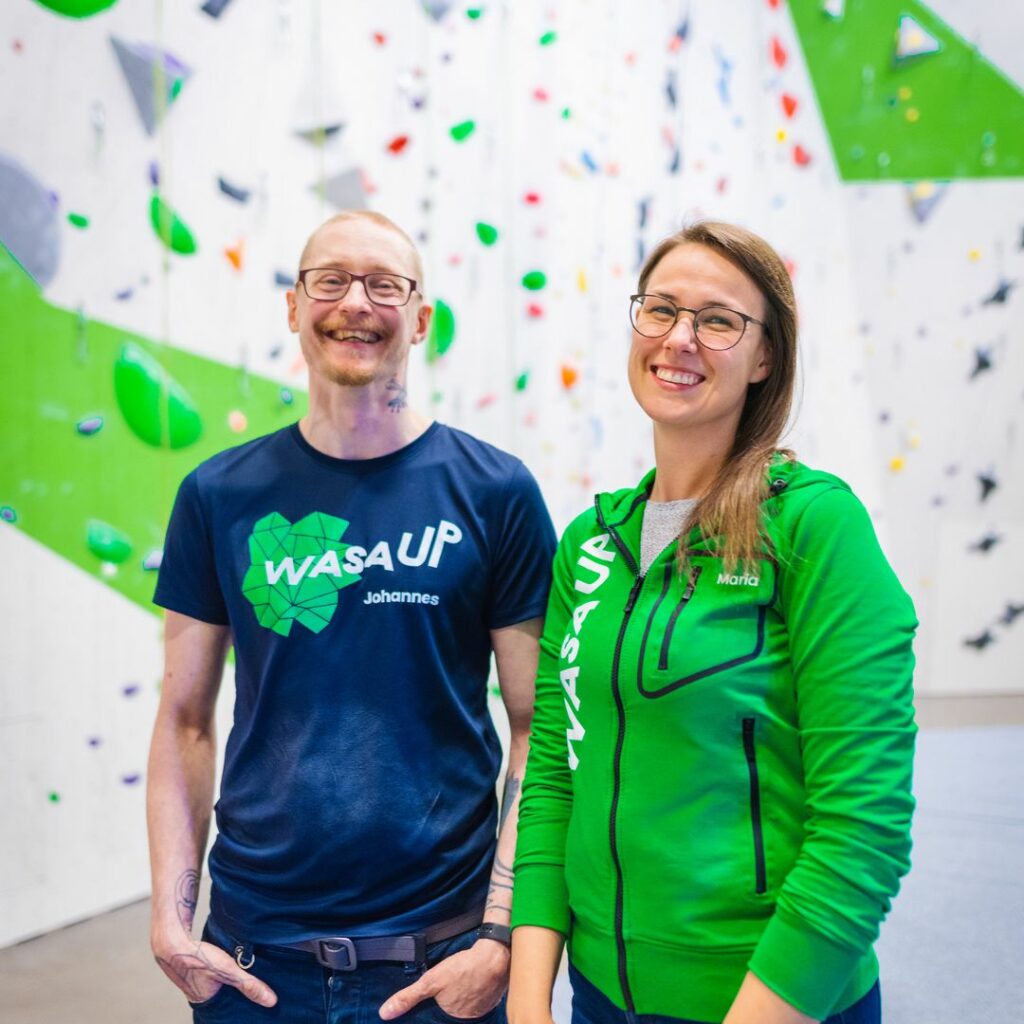 Wasa Up offers the opportunity for climbing and obstacle course racing (OCR) indoors. They also have gym equipment, a studio for group exercise classes, some sofa groups, and a cup warm of coffee, tea and cocoa.
– It's easy for the whole family to visit us. You can try climbing without an appointment and equipment. No previous experience is required. Whenever our customer service is open, we guide you to the beginning and you can get the equipment for everything, says Johannes Sumuvuori, CEO of Wasa Up.
A wide variety of tracks available
There are several different tracks with varying difficulties for climbing in the center. A beginner can try bouldering, where the climbing takes place on the mattresses at low heights without securing equipment, as well as wall climbing, where the automatic belaying machine supports the climber. Upper and lower rope (lead) climbing are also available after the completing required courses.
– Many people still think that this is an extreme sport that requires a lot of hand strength to pull themselves up. This is not the case. Climbing is a versatile exercise that develops mid-body strength. The thing about modern indoor climbing is precisely that the threshold to start is really low. I used to say that if you get up the ladder, you will also succeed in climbing, Johannes says.
Vaasa's own indoor climbing center
Wasa Up began operations in its current premises at Rantakatu 2 in the autumn of 2019. The company, run by seven shareholders, was a long-term dream of its founders, which came true when the ideas came together.
– Vaasa was the largest city in Finland that did not have an indoor climbing center yet. We wanted to set up a place similar toi European climbing centers with a pleasant setting and fun things to do for the whole family.
In addition to climbing and OCR, the sports center also offers group exercise classes, including yoga, body care classes, and mobility, as well as various technical training lessons for climbing. Classes are free for Wasa Up members.
– Membership is a viable option if you get excited about climbing. Members will get a key to our premises, and they can visit us outside opening hours, suggests Maria Sumuvuori, who is responsible for marketing Wasa Up.